Suppen.nl
Andrew Magner laat een paar goede oefeningen zien.
Suppen.nl
Circuitje met Tiago Silva // SUP Performance Specialist.
Suppen.nl
Zoals de titel al zegt, …oefeningen voor SUP om gebruikelijke blessures en overbelasting te voorkomen.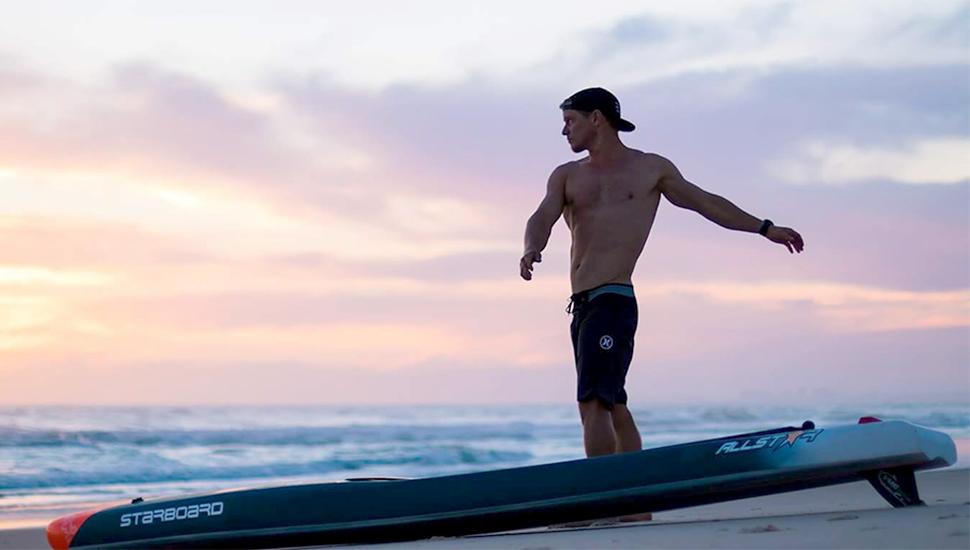 Suppen.nl
Pacific Paddle Games Men's Pro Distance Race champion Michael Booth, looser than a goose. Photo: Patrick Clifford. SUP Fitness | Six Ways to Keep Your Body from Cramping Nothing puts a damper on a distance paddle like a good cramp. The exact cause of cramps is still a source of debate, however many believe cramping occurs when minerals, electrolytes, and salt are lost through sweat, causing the body to become depleted. Others believe cramps are caused by premature fatigue, possibly explaining why [...]
Suppen.nl
The Flume at Quickblade paddles was designed and constructed as a tool to aid in the training and analysis of paddling techniques and paddle characteristics. While we prefer paddling in nature, the Flume a few advantages as explained in the video.
Suppen.nl
Nike Trainer Ryan Flaherty works with Kai Lenny to improve his performance on the water, priming the stand up paddle boarder to break record times.
Suppen.nl
High intensity interval Training applied to SUP. This workout improves fitness, speed and balance.
Suppen.nl
Stand Up Paddle Cross Training mit Julia Dujmovits, Peter Bartl und Laura Bartl.