Kilometervreters!
Suppen.nl
Afgelopen weekend zijn er weer VEEL kilometers gemaakt op de sup.
In Nederland werd de IJssel (113km) afgedwongen door Jasper van Overbeek (sup) en zijn vrouw Nienke de Wilde (roeiboot). In de zinderende hitte legden zij deze afstand af met tussenstops in Doesburg, Zutphen, Deventer, Wijhe en Zwolle met de finish in Kampen. 'Met name de warmte was een uitdaging in combinatie met eten en drinken. En ook de recreatie op het water maakte het water moeilijk te bevaren!' Nienke roeit dit jaar 3 ultra's om geld in te zamelen voor het goede doel, noodvoeding voor kinderen in Afrika / Artsen Zonder Grenzen (zie nienkedewilde/fb en www.actiezondergrenzen/actie/nienke-de-wilde.  7 Juni vervolgt Nienke haar ultra marathons door solo de Ringvaart Regatta van 100km te gaan roeien. In de Nazomer zal zij haar derde en grootste ultra challenge aangaan! Succes met de actie!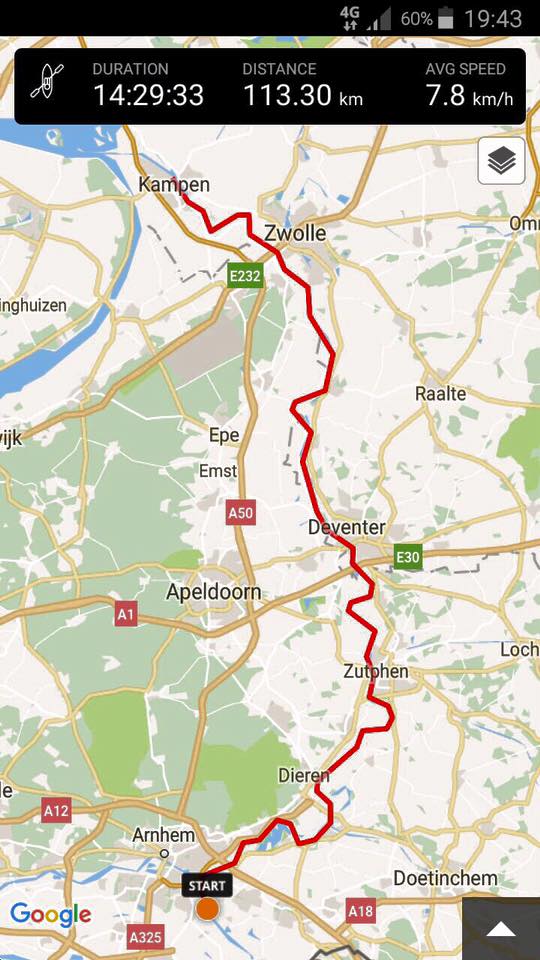 Janneke Smits peddelde tijdens de Dordogne Integrale 130 km over de prachtige Dordogne! 'Deze race is voor meeste deelnemers een solorace maar je hebt ook teams… outrigger, K2, tandem sup etc. Echt een super gave race!! Mijn tijd was 11:11:05, eerste bij de dames, 9de overall van de 75 (ongeveer)'  Naast Janneke supten ook NL' ers Hasan Ismail en Jörg Bossack deze prachtige race (foto's: JannekeSmits/fb) De Dordogne Intégrale is onderdeel van de TripleCrown /supmarathonseries.com, 3 marathon supraces waarvan nog de Kilarny Spain24 ( 1/2 juli, 24uur ) en onze eigen Sup11citytour (11-17 sept, 220km) in het verschiet liggen.
Goed gedaan en succes met de volgende races!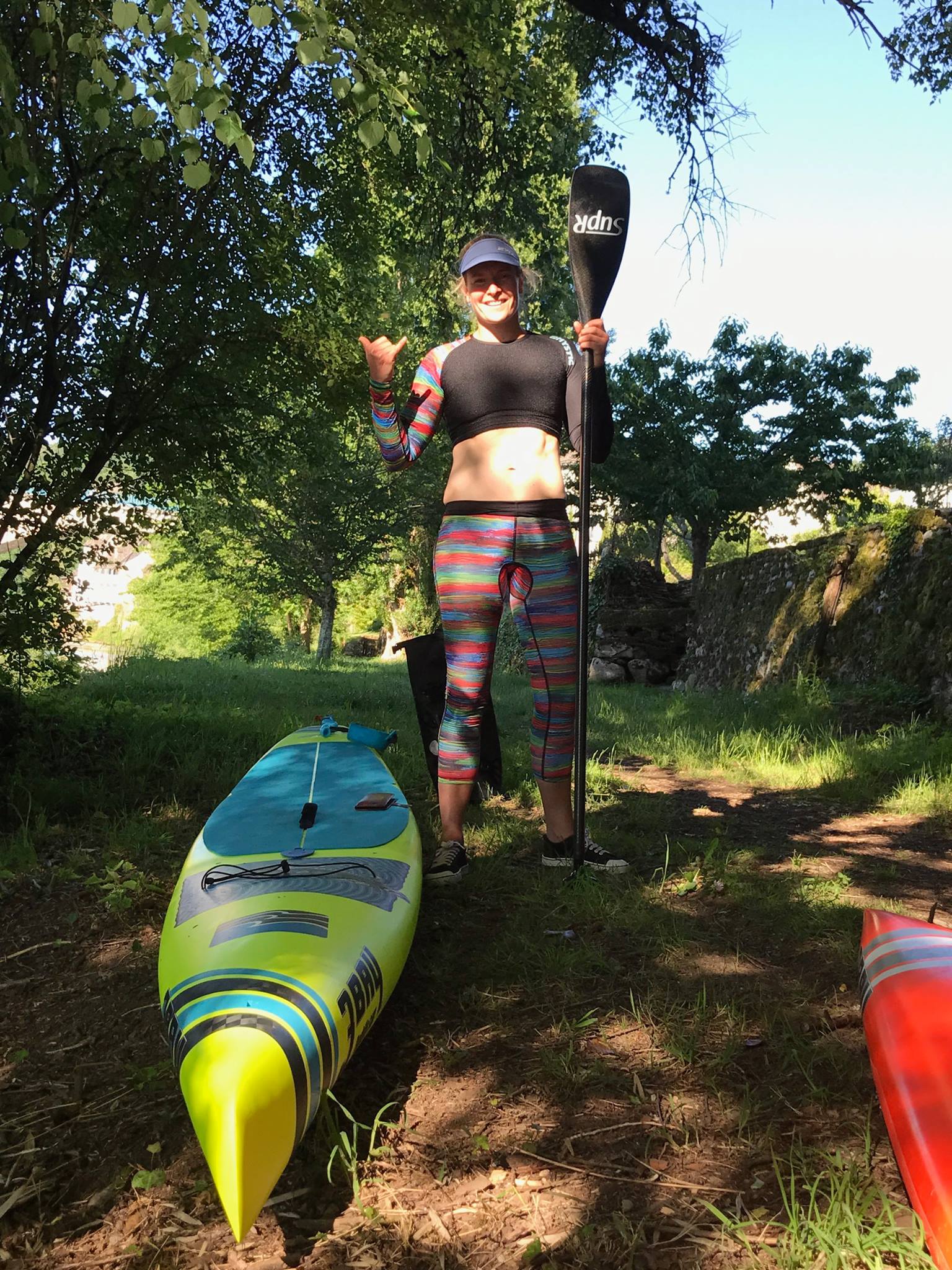 Verslag van Hasan: (Bron; FB)
I've known Dordogne to be full of history, gastronomy and architecture. Thus when 2nd chance came knocking for Dordogne Intégrale race, I took it head on. Even out here in Nouvelle-Aquitaine, the SUP community have proven once again, that it has nothing to take from you but only give. Big mahalo to SIC Maui for the amazing FX board. It definitely took the tumble like a champ!
Scorching temperatures above 32°C for 130km gets your head in pretty quick. River Dordogne however has its way to teach you to cool down, reminding us who is boss in its rapids. Must have fell in more than 8x – few voluntarily and once to pee. 😂 But dry spell before the week means shallow river water introducing unexpected rock beds which the organization can't help but only warn to be careful. Now I understand why some of em had half-cut fins! But #SICMaui FX-14 board unscarred after the initial 35km rodeo rock bottom rapids is proof that it's a tough rover! If Innegra™ survived this conditions – it'll survive anything! Though I'd consider an Air-Glide if I knew conditions were this rough and tough.!!
Dordogne Intégrale is definitely on my list as one of the craziest / if not the toughest sup marathon race in Europe. SUP in a medieval settings of a biosphere UNESCO reserve. Castles on rock cliffs to you left and right. Simply bar-none.
Massive thanks to organizers Philippe Marchegay (FR) and Luis Garcia (ES) of #SupMarathonSeries SMS for having me in as premiere Singaporean into their amazing event. More thanks Janneke Smits for letting me in for the ride, Jörg Bossack for the mobile BBQ, Rachman Djajakusuma for keeping us Asians real, Moutsakos Christian for refreshing showers and Paul Pollanka my SIC buddy fm Austria for driving us 2 hrs back to camp after the finish! 🤙💪👍You lot made this experience unforgettable. It's family time back again..
130km done and dusted. Who's coming back next year?